Re: Bean Patrolman/Prison
---
[ Follow Ups ] [ Post Followup ] [ The Forum at Handcuffs.Org ] [ FAQ ]
---
Posted by J. Lauher on August 21, 2001 at 16:32:32:
In Reply to: Bean Patrolman/Prison posted by Atame on August 21, 2001 at 14:11:42: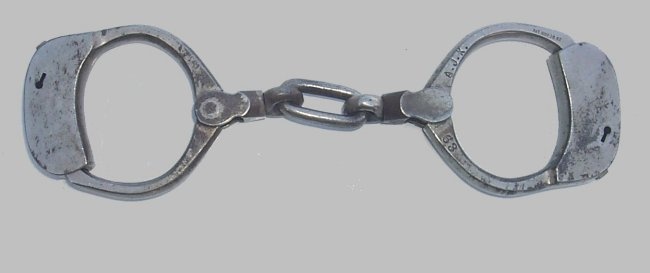 Atame
The Prison Model (shown above) is heavier and bows are
are definitely wider than those on the Patrolman
model. I think you can see this greater width in
the picture shown above. It is easy to see the
difference if you are holding both models, but
it is difficult to tell the difference if you
only have one.
In my experience the Patrolman is the more common
one by perhaps a 4 to 1 ratio.
Joe
As for the italic font. Blame it on the mysteries
of html. It should be fixed now.


---
---