Can anyone identify these Handcuffs? Possibly Italian.
---
[ Follow Ups ] [ Post Followup ] [ The Forum at Handcuffs.Org ] [ FAQ ]
---
Posted by J. Lauher on August 14, 2001 at 09:20:19: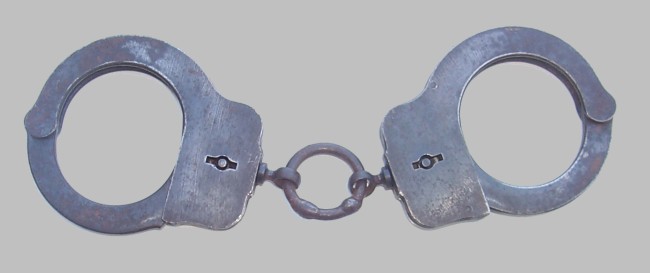 I have listed the handcuffs shown above in my Gallery
simply as an unknown pair of handcuffs. Just recently
Yossie Silverman has identified a similar, but not identical pair shown
on his site as an "Italian Transport handcuff". Yossie
says he heard this from a friend but has no further
information.
So can anyone tell us more about the origin of these
interesting cuffs?
Thanks.
Joe

---
---