Re: Gill "Flash Action Manacles"
---
[ Follow Ups ] [ Post Followup ] [ The Forum at Handcuffs.Org ] [ FAQ ]
---
Posted by J. Lauher on August 04, 2001 at 09:59:13:
In Reply to: Gill "Flash Action Manacles" posted by Pat Minutillo on July 26, 2001 at 15:41:19: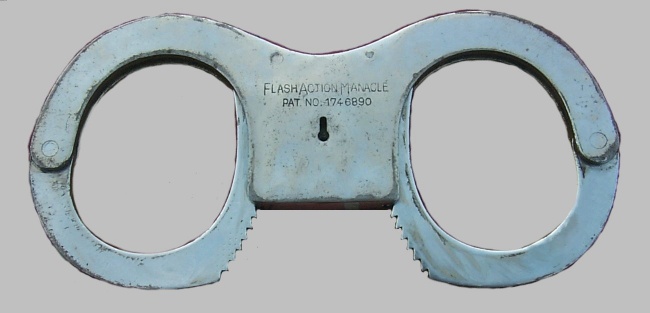 Pat
The two cuffs are just alike except the markings.
The interesting thing is that the two sets of
markings are upside down of each other. On the
Flash action manacle the swivels are down when
you read the logo. On the Gill handcuff the
swivels are up. Either set can of course be
used either way.
Joe


---
---