Re: Unknown Swiss Nipper
---
[ Follow Ups ] [ Post Followup ] [ The Forum at Handcuffs.Org ] [ FAQ ]
---
Posted by J. Lauher on July 04, 2001 at 07:16:02:
In Reply to: Unknown Swiss Nipper posted by Michael Busch on July 04, 2001 at 06:05:02: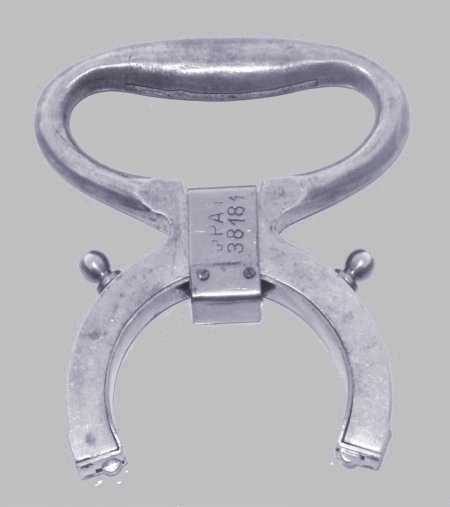 Michael
Thanks for the information. It is a very interesting,
but also rather impractical nipper. The springs
are very strong and the mechanism snaps shut with
considerable force.
Thanks again
Joe


---
---