Re: Manilla Thumbcuffs
---
[ Follow Ups ] [ Post Followup ] [ The Forum at Handcuffs.Org ] [ FAQ ]
---
Posted by J. Lauher on June 07, 2001 at 19:43:30:
In Reply to: Manilla Thumbcuffs posted by Chris Gower on June 07, 2001 at 12:56:12:
Chris
I have posted your the photo of your version
of the Manila thumbcuffs. They are indeed different
than the one I have, shown in my gallery.
Mine have three welded links. Ian McColl has
made some copies of the Manila Thumcuffs. Perhaps
the ones you have are his. Even so they look like
they would be pretty nice to have.
Joe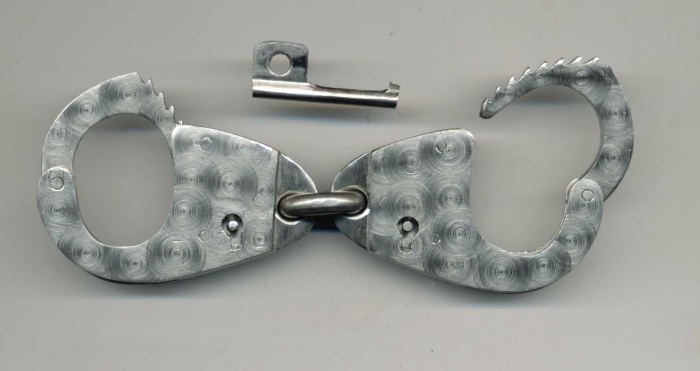 ---
---