Steve Santini's New Book
---
[ Follow Ups ] [ Post Followup ] [ The Forum at Handcuffs.Org ] [ FAQ ]
---
Posted by J. Lauher on May 05, 2001 at 09:44:42: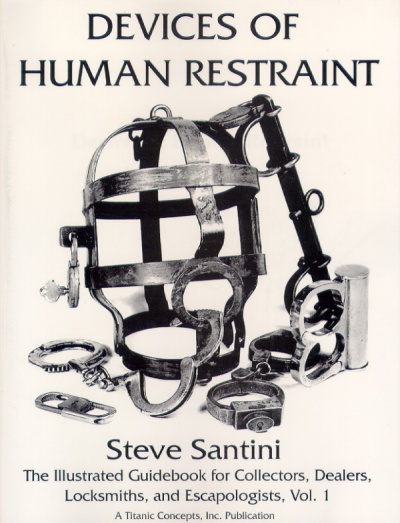 I just received my copy of Steve Santini's new book.
It is very nicely done.
The book is just over 100 pages featuring lots of large
photographs of many different restraints from the
ancient to the modern. One of Steve's favorite topics
is manufacturing methods and techiniques. This is a
strong point of the book. Through out the book he
mentions the type of lock mechanism found in each
restraint. He includes a useful glossary and a list
of values.
Some very rare handcuffs are included in the book. These
include some unique experimental models designed and
produced by Steve himself.
Overall this is a very nice book. Every collector
will find something useful.
Congratulations Steve.
Joe
---
---