Can anyone identify this unusual folding handcuff?
---
[ Follow Ups ] [ Post Followup ] [ The Forum at Handcuffs.Org ] [ FAQ ]
---
Posted by J. Lauher on April 29, 2001 at 18:17:04: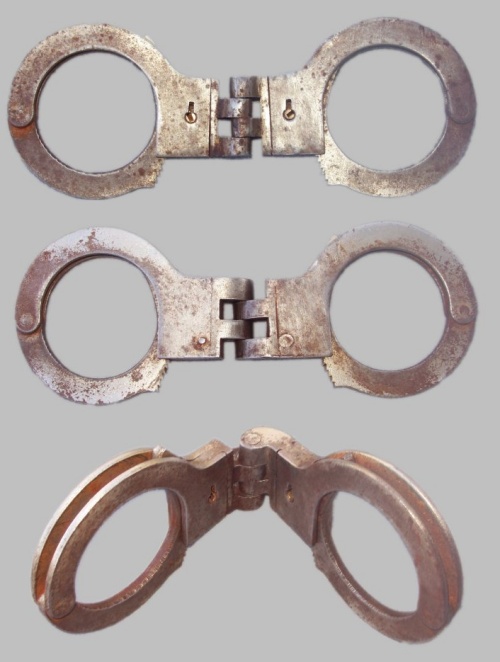 This unusual folding handcuff is very heavy and very well made.
The lock has a rotating brass insert like those found on
some older Japanese handcuffs, but this cuff is much heavier
and better made than any of those.

Please post a note or send me an email if you can give me
any information about this unusual handcuff.
Guesses are welcome as well.
thanks
Joe


---
---