Re: Smith & Wesson cuffs
---
[ Follow Ups ] [ Post Followup ] [ The Forum at Handcuffs.Org ] [ FAQ ]
---
Posted by Orchid on March 26, 2001 at 10:38:08:
In Reply to: Smith & Wesson cuffs posted by Ray Beattie on March 25, 2001 at 11:40:42: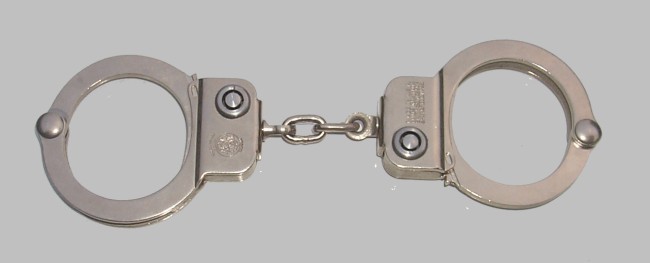 Do they look like this?
If so they are Model 94. As far as the value goes a pair was sold on ebay for $40.00 this month. If you are interested in selling them email me and I will make you an offer.
Orchid


---
---